Converting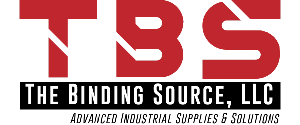 Here at The Binding Source we offer many custom services to our customers depending on their needs!
This is the "cookie cutter" of converting. Custom tools are made up for each job to match the shape and size needed. Fast and efficient for larger jobs.
Quick and precise way to cut rectangular shapes. We add a second liner to your tape or reclosable fastener for easy peel and stick in the assembly process.
Customized cutting to specific size and shape. Perfect for quick prototypes, small production runs, and complicated shapes. (Tool-Free)
Bagging and boxing your converted items with other needed materials to give your end-user one all-inclusive package.
15 Putter Lane Torrington, CT 06776
Info@bindingsource.com
+1 800-249-3333