Posted by Mary Perry on Sep 20th 2013
The Binding Source has recently launched a new website. If you have used it before, we hope you find it "New and Improved". We believe the features added will enhance your buying experience. If you are new to our website, we hope you find it easy to navigate.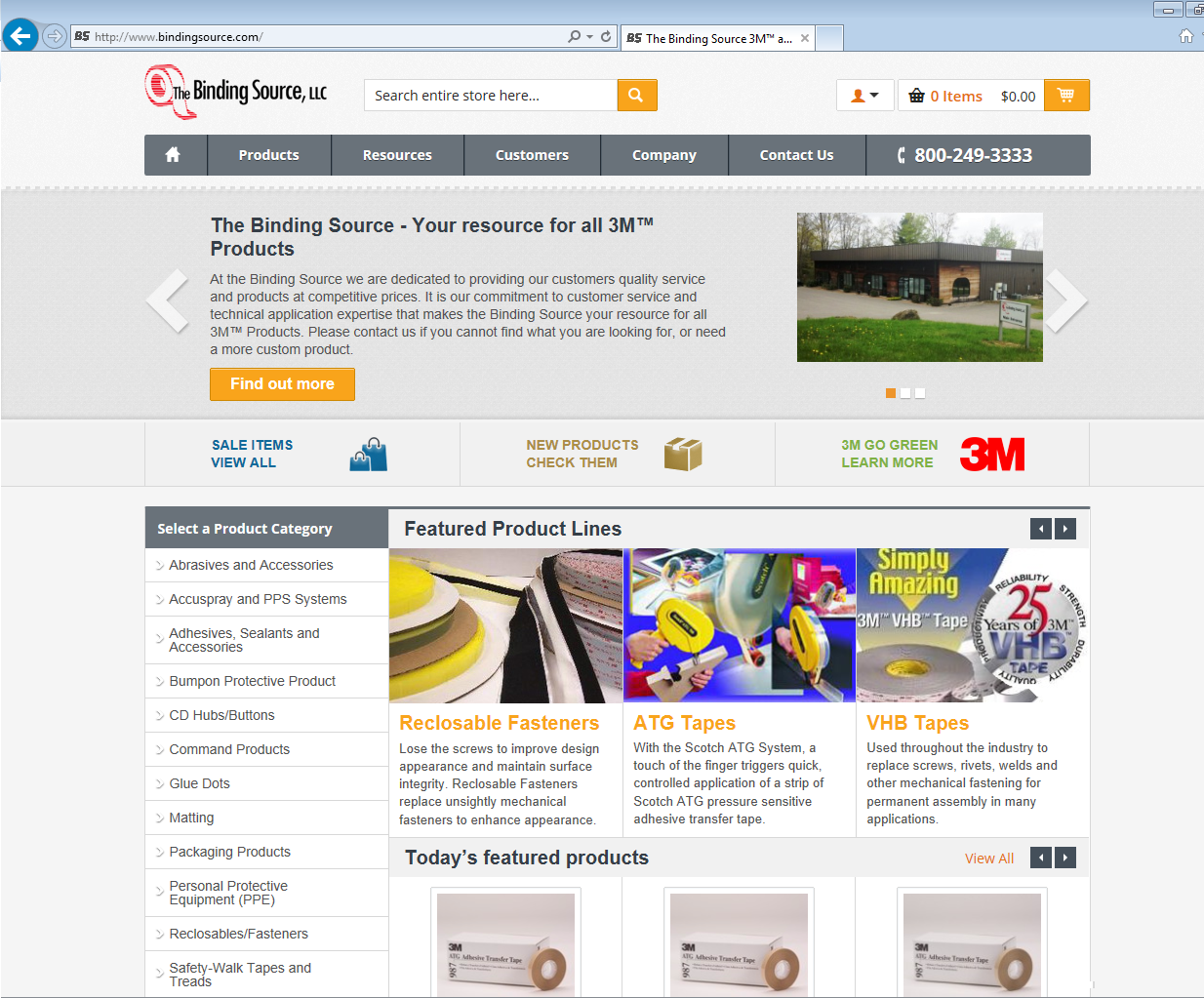 Our new website's home screen
You may wonder what happens after you place an order on our website. The process is fairly simple. It comes into our company through a Credit Card System and we are alerted by email. A representative prints the order, checks inventory and, if the item is in stock, sends the order out to our Shipping Department. The Warehouse pulls the order, packages it up, and returns the paper work to a representative who processes it through the Credit Card System. Your credit card is charged, your order is shipped and you receive an invoice and shipment notification via email which includes a UPS Tracking Number. A representative then enters the order in our system through Quick Books which takes the items out of our inventory. The process is all very streamlined and efficient and, as a result, you receive your product quickly. Most orders placed before 3:00PM ship the same day.
If the item it is not in stock, you will be notified promptly of the lead time on that item. As soon as we receive the back ordered item, we ship it right back out to you. Depending on quantity or type of product, there are some instances when items are drop shipped directly from another one of our warehouse locations.
Customer Service is a top priority to all of us at the Binding Source. Let us know if there is anything we can do to help improve your Web Order experience by contacting us at info@bindingsource.com or by phone at 1-800-249-3333.