Posted by Jeff DeMichiel on Jul 8th 2014
Today we would like to create a bond using an adhesive. First we need to decide what product will work for our application. For example, what surfaces are we bonding: metals, plastic, wood, something else or a combination of dissimilar surfaces? Are we trying to find a new process or replace an existing process? What is the current process? What do we manufacture? Are there hot or cold temperatures involved? Is there any solvent or chemical exposure? Is this an indoor or outdoor application? We also need to keep in mind UV and moisture exposure. How much surface area can we use to make the bond? What type of stresses will the bond see; peel, tensile, shear? How many units will we produce? How often; daily, weekly, monthly? How do we envision the process?
The application we will discuss today is bonding a slate foot to a tray for use in the food industry. This application is using slate to manufacture dinner plates for Southwestern restaurants. There will be two different size plates with two different foot combinations. The dinner plate is approx 12" x 18" with four small feet in the corners and a salad plate approx 6" x 9" with two feet along the 6" dimension.
---
Back of Dinner Plate Back of Salad Plate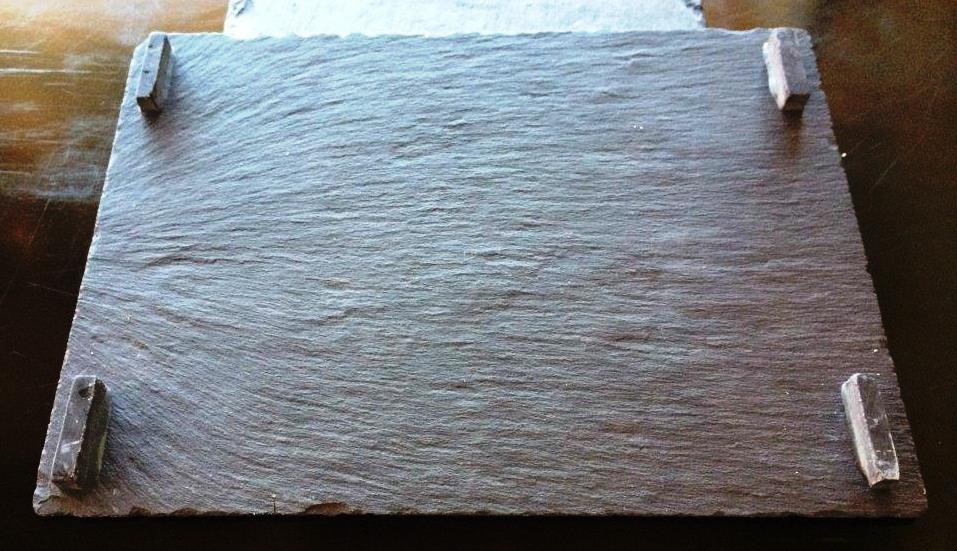 ---
We would like to answer the following questions:
What is the surface of the slate?

Will this plate be used indoor or outdoor?

Will the plate need to go through the dishwasher?

How many units will be produced?

Will any fixtures be needed in the process?

Will any regulations need to be met?
The slate we are using for the plates will be sealed. The targeted restaurants for the plates are mainly located in warmer climates and the plates will be used both indoors and outdoors. The plates will be cleaned in a dishwasher allowing for sterilization. There is no food contact with the bonded area as the food will be on top of the plate and we are bonding to the bottom. We plan on starting with an initial production of 500 pieces and if all goes well, we will manufacture 10,000 total for the first year.
---
Stacked Dinner Plates Stacked Salad Plates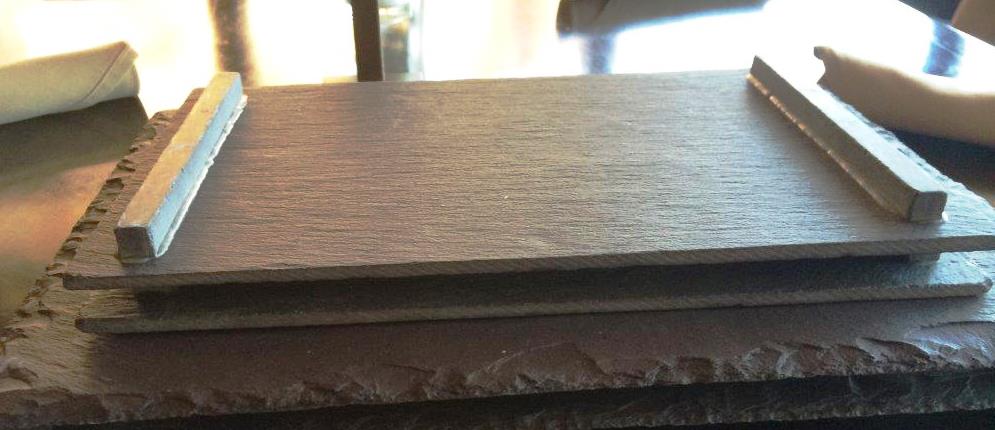 ---
For this application, we chose 3M DP810NS, a two part low odor acrylic epoxy, which provides tough durable bonds with good impact resistance. This product dispenses from a duo-pak cartridge that meters and mixes for the operator; taking the guess work out of the application. 3M has divided and measured the correct amount of parts A and B, so as the adhesive dispenses through the mixing nozzle it will be mixed thoroughly and in the correct ratio. Using the non sag version will allow us to place the adhesive in just the right spot without running since it is of a higher viscosity.
This is a fast setting product, ten minutes to handling strength, which will keep the need for fixturing to a minimum. By working smart you can adhere and stack parts to make the bond quickly while also providing good surface to surface contact. DP810NS has a high heat, moisture and environmental resistance which will withstand the dishwasher. After evaluation, we feel this product is a good candidate for this application, however, like with any new application, a small test sample should be performed to verify this process.
---
Top of Dinner Plate Top of Salad Plate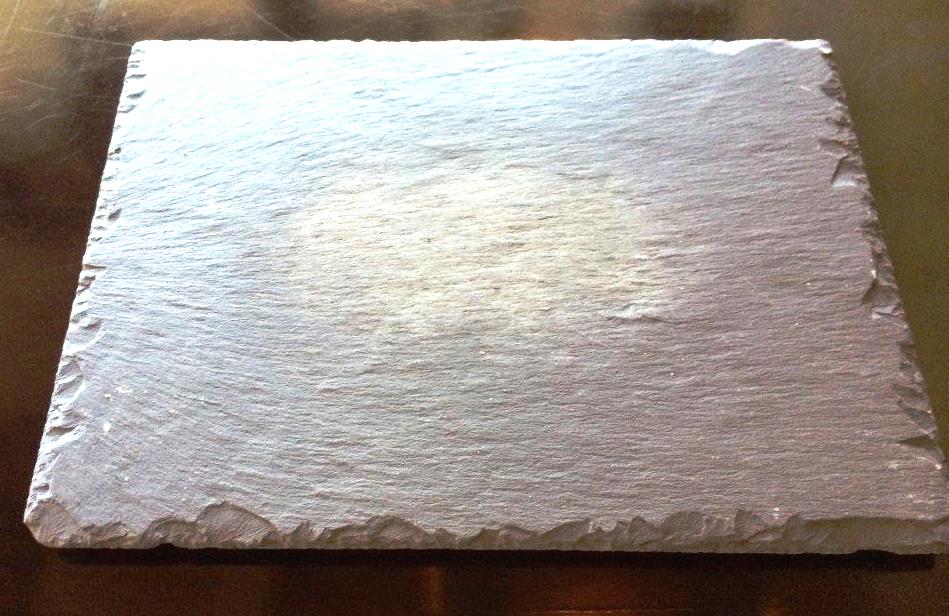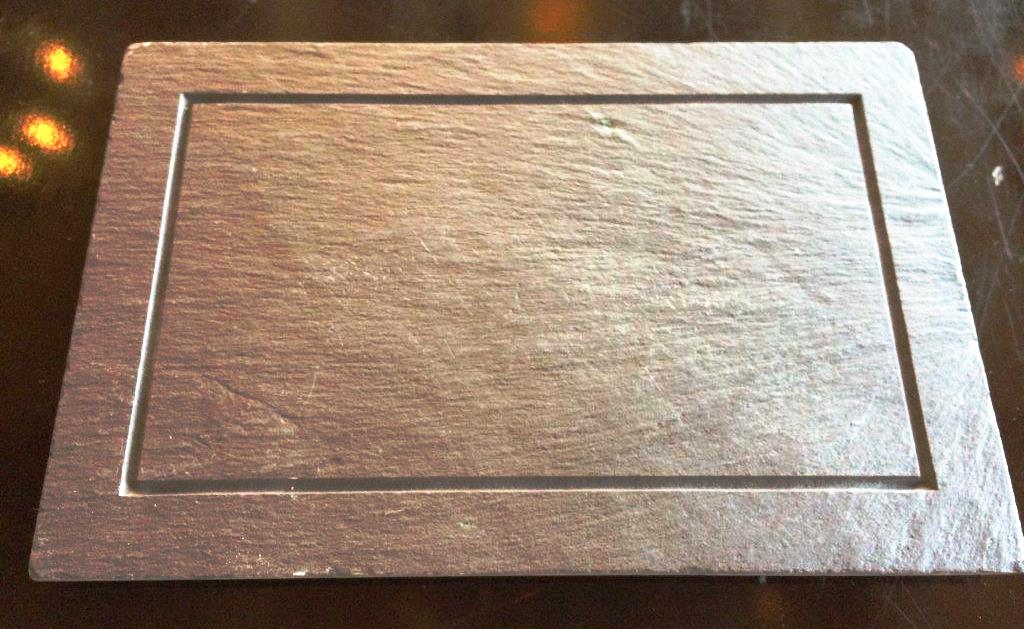 ---
As can you see, even a simple application like this one can have many questions that need to be answered. It is important to list all the needs of the application to solve issues before they arise, and luckily the experts at The Binding Source are available to assist you.