Posted by By Shannon McLaughlin on Jul 22nd 2020

In light of the uncertainty with Coronavirus (COVID-19) we wanted to share how we are addressing the ongoing pandemic.
Our website will remain open and we will do our best to keep you informed as things progress. Our team is prepared and ready to support you in any way possible.
We will be sure to keep you informed of any changes that may come in the days ahead. And we encourage you to please reach out to our customer support team if you have any questions.
In the meantime, we gathered a list of products to help prevent the spread of COVID-19 as well as keep a safe distance to help ensure that #SocialDistancing recommendations are followed and to keep your facility moving.
---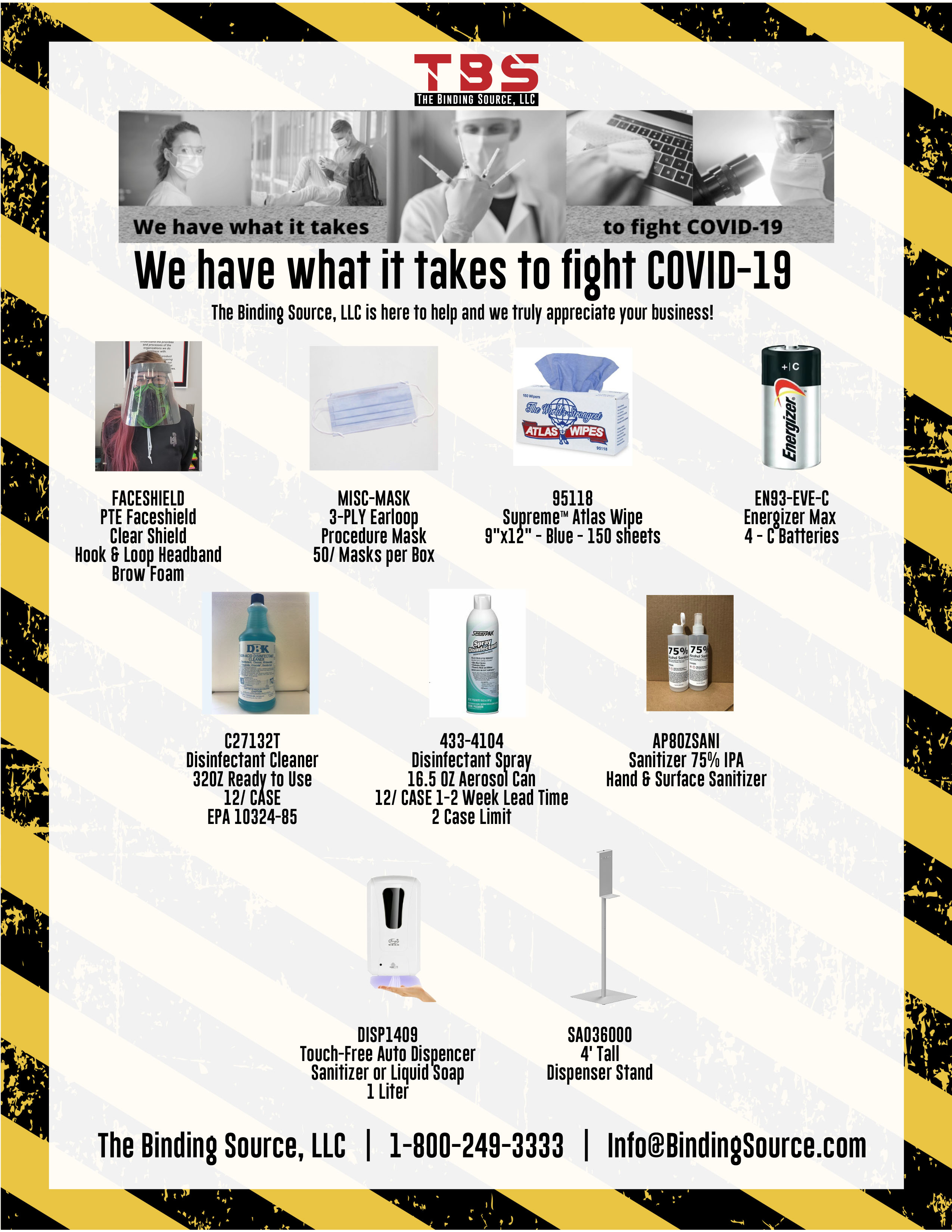 ---
The Binding Source, LLC is a small women owned business that provides nationwide distribution of 3M Industrial products, as well as a leading distributor for other major manufacturers.
The Binding Source has been a leading supplier of adhesives, tapes, Velcro-type re-closable fasteners, and packaging solutions to industrial and manufacturing companies since 1986.
15 Putter Lane, P.O. Box 333 Torrington, CT 06790 T: 800.249.3333 info@bindingsource.com www.bindingsource.com