Posted by Posted in Product Information By Mary Perry on Jul 23rd 2014
In one of our previous blogs, the subject of the ATG Adhesive System was addressed, briefly mentioning transfer tapes, but specifically outlining how to use the ATG applicator. This entry will highlight some of the types of Adhesive Transfer Tapes and their uses.
3M™ Scotch® Adhesive Transfer Tape is a great alternative to using double sided tape. It is used in conjunction with an ATG Applicator to adhere many combinations of surfaces together. The hand held applicator applies the pressure sensitive adhesive tape and rewinds the liner inside the applicator at the same time with the simple press of the trigger, allowing you to apply a neat strip of adhesive with no mess or cleanup.
---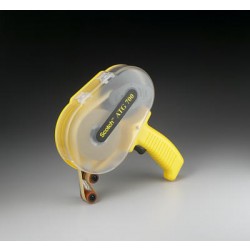 The ATG 700 Applicator is used with ½" and ¾" tape; however, an adapter can accommodate ¼" tape as well.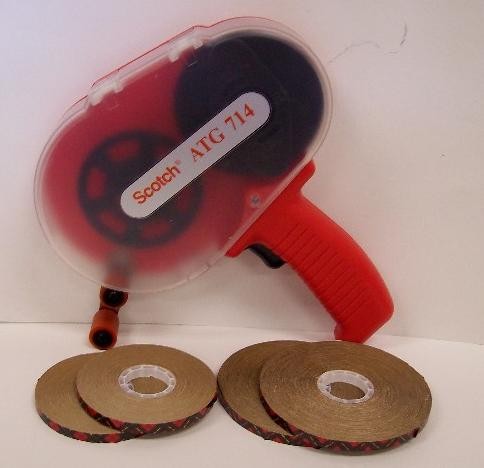 If you are specifically using ¼" tape, then the ATG 714 Applicator is the one for you.
---
Some Types of ATG Tape and Application Ideas
3M™ 924 is a general purpose adhesive transfer tape that provides good initial adhesion and shear holding power on a many materials – great for assembling promotional items and posters.
3M™ 969 and 976 are high tack / high initial adhesion tapes – the difference between the two tapes is thickness – 969 is 5 Mils (.13 mm) and 976 is 2 Mils (.05 mm). Use these tapes when bonding materials with glossy surfaces such as in point of purchase displays.
3M™ 926 bonds on contact to an assortment of material combinations. It is a great for applications that require high temperature performance, as well has high bond and high shear strength - use to apply a name plate to a plaque.
3M™ 928 is a repositionable low tack adhesive which can be removed from many surfaces without adhesive residue – use this tape to attach temporary labels.
3M™908 is an acid free tape, perfect for photo mounting and scrapbooking. It will not harm photographs or cause papers to yellow – great for scrapbooking.
Some Creative Uses for ATG Tape
- Mounting Picture Frame Mat Boards
- Scrapbooking
- Invitations
- Greeting Cards
- Party Banners and Decorations
- Gift Wrapping
Anywhere you might use double sided tape, choose Adhesive Transfer Tape as your "go to" tape to get the job done quickly and efficiently.