Posted by Jeff DeMichiel & Kenneth Ponte on Sep 30th 2013
There is much more to the warehouse operations than just picking up an item, slap a label on and then ship it out. At The Binding Source, we like to have complete traceability on items that leave our facility. We log every item that we receive from vendors with the lot number, our Purchase Order number, and date received. We verify that the correct item was received and that it will match up to all pertinent drawings. The product is then stocked until shipping.
Our warehouse is heated and air-conditioned to assure the product will be stored in the correct environment. We have a backup furnace and air-conditioner if primary units failed. All items have a stocking location in the warehouse to make it easy to find an item for shipping.
When we ship an item we have a picking slip. That we will record the description, size quantity, and lot number of the item picked. This not only is a safety check for matching the product to the sales order, but it also allows us to trace these items back to the correct manufacturers.
We securely package the item to be sure there will be no damage during shipment to the customer. Most items are shipped via UPS but we also use Fed-X and common carrier. We have delivery vehicles and will deliver to local customers via our vehicle.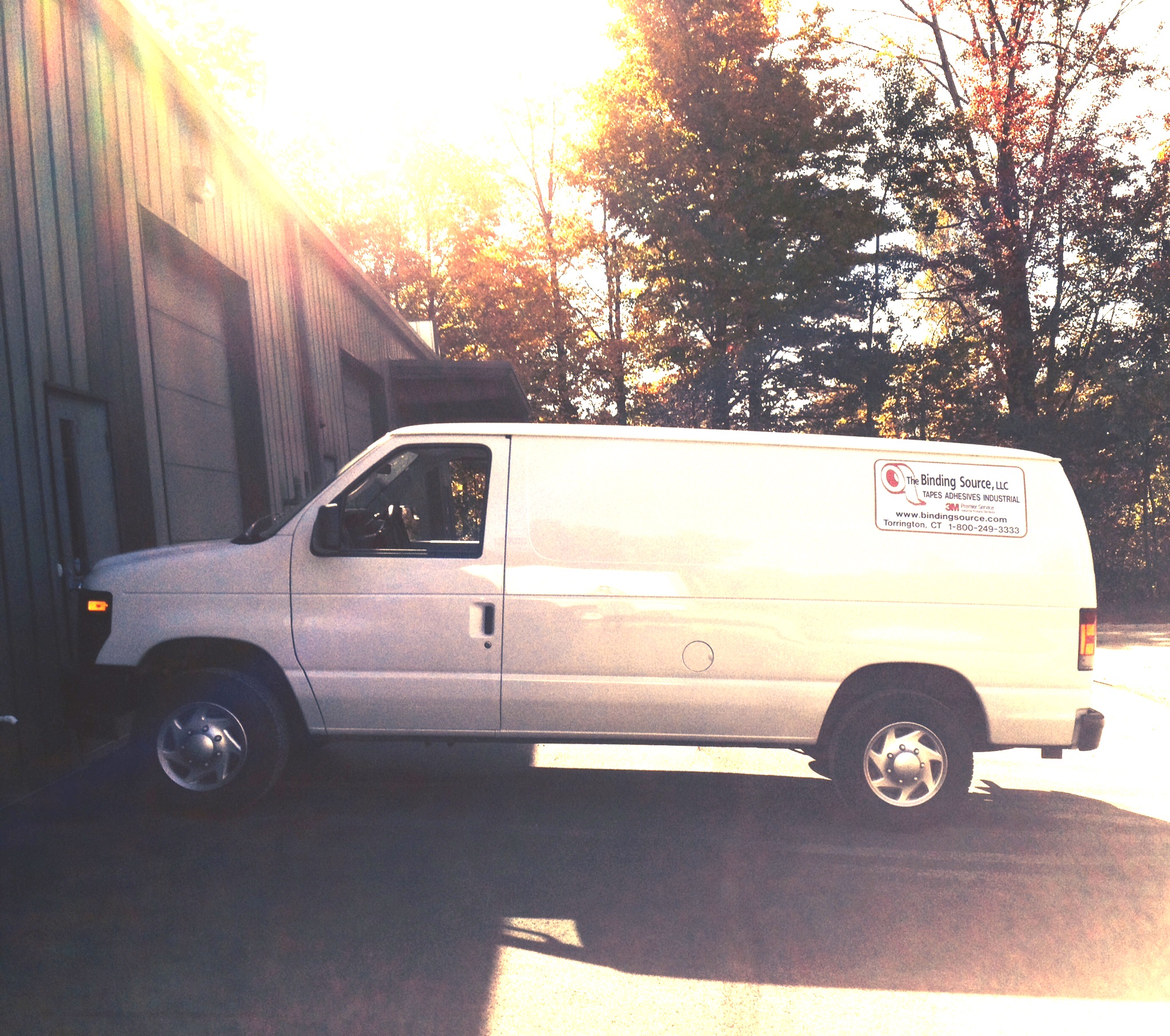 Our delivery van.
One of our main goals is to provide excellent customer service. Our receiving and shipping department strives to receive and ship all orders within twenty-four hours of receiving if this service is needed. WE try to cater to the needs of our customers and do whatever is needed to satisfy their needs.